We Do 3D/Puff Digitizing Better Than Most!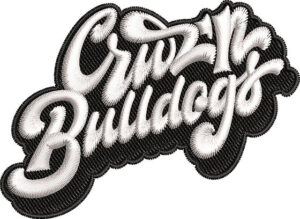 Epcot Digitizing takes pride in providing the highest quality 3D puff digitizing services at the most affordable prices. We enjoy exceeding our clients' expectations by dazzling them with exquisitely designed and expertly crafted 3D puff digitized designs.
To be honest, our 3D digitizing success is largely due to our expert team of passionate and highly skilled digitizers who love to get things done to the highest standards. With a client retention rate of more than 90%, we are proud to maintain our passion and zeal to serve local and international clients from the United States, United Kingdom, Canada, and Australia with high-quality, affordable, and timely project completion.
Hats with 3D Puff Embroidery: Powered by Technology and Driven by Passion
Epcot Digitizing offers high-quality puff embroidery hats that will take your crafting to the next level. With decades of experience, we are the country's pioneers of digitizing services. We have seen the industry grow over the decades and ensure that we keep up with technological advancement as it occurs. We have invested heavily in technological and human resources to ensure our superior quality and client satisfaction, keeping us ahead of the competition. You can order 3D puff embroidery hats with a minimum of 100 stitches per order to ensure that our craftsmanship is preserved.
Today, our puff digitising services include all aspects of the service, such as pure 3D puff digitizing and 2D embroidery digitizing that focuses on the design aspect, resulting in a refined and dazzling final puff design. To ensure exquisite looks and refined quality, we fill the 3D foam with embroidered borders using cutting-edge machinery and industry-standard software.