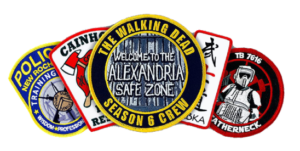 Epcot digitizing provides high-quality professional digitizing solutions for all types of fabrics and textures to all businesses and industries. We have some of the most skilled and experienced digitizers on hand to provide you with exquisite and completely scalable logo digitizing services. We have remained a top choice for leading businesses from the United States, Australia, Canada, and the United Kingdom.
Do you want to have your artwork converted into a digital format? ORDER NOW to experience logo digitizing like no other!
Epcot Digitizing – Experts in Logo Digitizing at Your Service
As a leading digitizing services company in the United States, we provide a comprehensive range of logo digitizing services for all fabrics and textures.
We are ideally suited for businesses and individuals to get started with all logo digitizing orders because we have one of the largest in-house digitizing infrastructures, the latest industry software, cutting-edge hardware, and the best digitizers in the industry. For decades, we have maintained our passion for providing the highest quality services to clients on three continents at extremely competitive prices. We specialize in digitizing logos for embroidery and have been doing so for many years.
Do You Require Logo Digitization Services?
Logos are essential marketing materials for all businesses. Logos are visual representations of all businesses that are widely used for all other marketing material, such as websites, forms, brochures, caps, t-shirts, and so on. By reflecting a refined look of your business model, an exclusively designed logo design will help transform your business into a brand. At Epcot digitizing, we ensure that your logo remains as appealing as possible by paying close attention to the smallest of curves while adding the necessary depth to give it the scalability required to be used for all marketing purposes, such as caps, t-shirts, shirts, jackets, sleeves, and so on.
How Does the Logo Digitization Service Work?
The process of converting your logo design (raster format) into scalable and machine-readable artwork is known as logo digitizing (vector design). To achieve the best results, we use logo digitizing software. Vectorization of a logo adds depth and scalability to it, allowing it to be used across all marketing materials without worrying about pixels or poor quality. To give you complete flexibility and freedom of use, we provide logo digitizing services in all major formats.